Android TV
Android TV
Entertainment tailored for you
Introducing a smarter TV
Blockbuster movies and live sports. Streaming apps and multiplayer games. Android TV delivers a world of content, apps and games to your living room.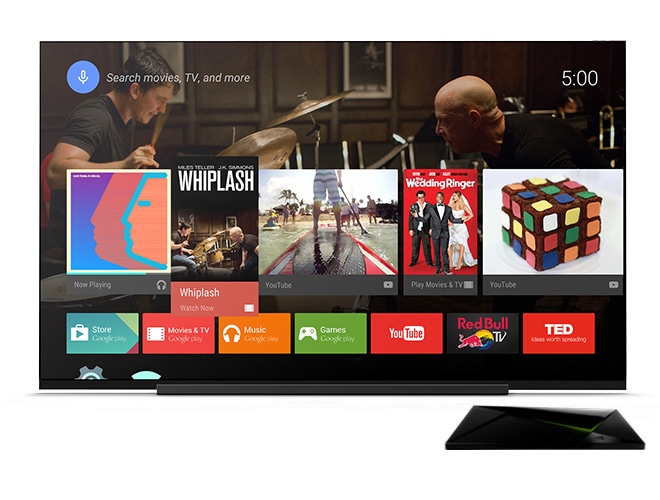 Less browsing,
more watching
Apps such as YouTube, Netflix and BBC iPlayer put personalised recommendations for videos, shows and sports on your home screen.
Just say what you want
Press the mic on your remote and tell Android TV what you want. Try "Jurassic Park", "romantic comedies set in London" or "what's tomorrow's weather forecast?"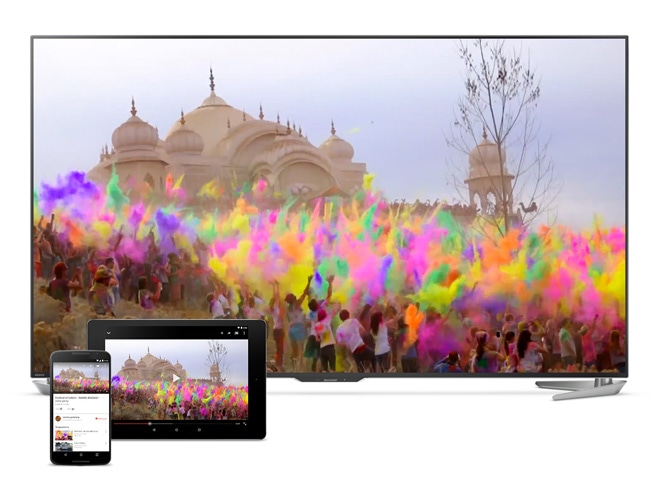 From one screen to another
Cast movies & TV shows, music, games, sports and more – from Android, iOS, Mac, Windows or Chromebook to your TV. Just tap the Cast button on your mobile app to start playing on your TV.
Android gaming goes big
Single-player, multi-player, online or offline. Whether you play casually or go all-in, Android TV offers a new way to play.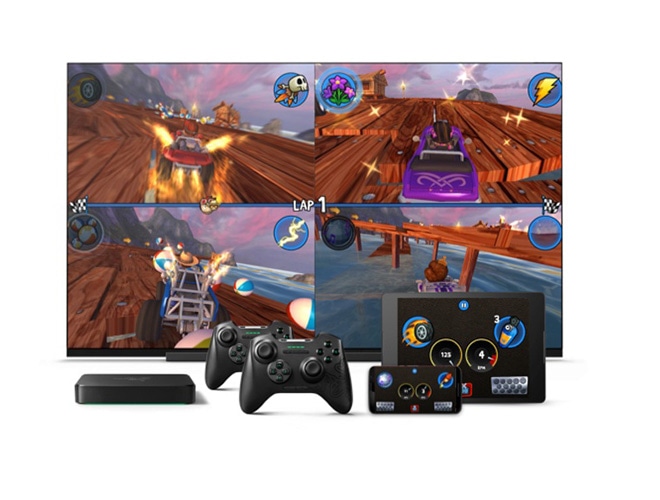 Multi-player
Fun for everyone
Grab up to four game pads, Android phones or tablets to play Beach Buggy Racing head-to-head with friends.
Phone, Tablet or TV
Continue from where you left off
Finish a level on your phone, then play the next one on your TV. Google Play Games saves progress on your Android phone, tablet and TV.
All kinds of games
Something for every gamer
Immerse yourself in arcade racing, 3D battles and beautiful adventures.
Beautiful Graphics
Android games, stunningly beautiful
Visual details and stunning 3D graphics come to life on the biggest screen in your home.
The apps you love, now on your TV
Discover apps for movies, TV, music, radio and more in Google Play.
Apps Carousel
Explore a selection of Android applications that you can use to make your Android phone, tablet, wearable, auto console and television one-of-a-kind. Use the previous and next buttons, as well as the keyboard arrows, to change the displayed item.
Get Android TV
Find a new TV with Android TV built in. Or connect an Android TV device to your existing television set.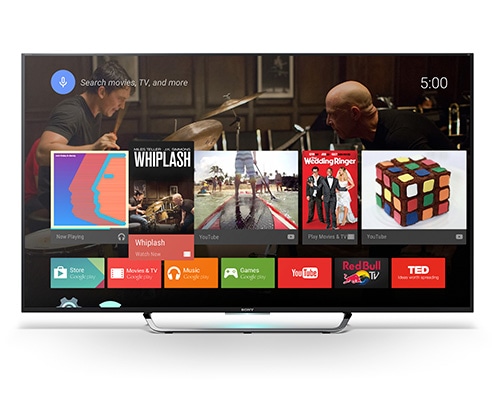 Get a new TV
The 2015 Sony TV line comes with Android TV built in. Just press "home" on your remote control to access Android TV. No additional boxes or cables required.
Add to my TV
Enjoy beautiful Ultra HD 4K content1 and incredible games with NVIDIA SHIELD. Just plug SHIELD into your current television's HDMI port to get started.
Recent Posts

Recent Comments

Archives

Categories

Meta